Pajaro Valley Arts Council -- ART TO GO
2/12/2017
The annual "Take Aways--Art to Go" show of the Pajaro Valley Arts Council is on from February 8 to March 10 at their gallery at 37 Sudden Street, Watsonville, CA 95076. Beebe's work is featured on the title wall.
---
Jean Sheckler Beebe now at Gallery 125 at the Tannery
2/12/2017
The Tannery is an art center in downtown Santa Cruz and Gallery 125 is a new space within the building which houses the ceramic studios and the Radius Gallery. Gallery 125 represents 7 artists from Santa Cruz, each one working in a different style and a variety of media. Please look for events and open times on Facebook, Jean Beebe, or on gallery 125 at the tannery. Otherwise, it is open by appointment. Please contact the artist to make an appointment.
---
Open Studios 2016
9/14/2016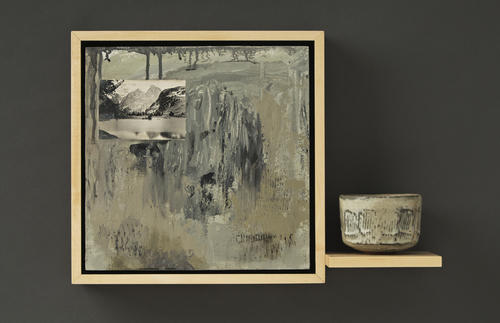 Jean will be open in the Santa Cruz County annual Open Studios Tour on the first and third weekend of October, 10/1 & 2 and 10/15 & 16 from 11AM to 5 PM. She will be showing new collaborative works with her husband, ceramicist, Mike Beebe who will display his new wood-fired work. See Collaborations for a description of the work and to view the pieces.